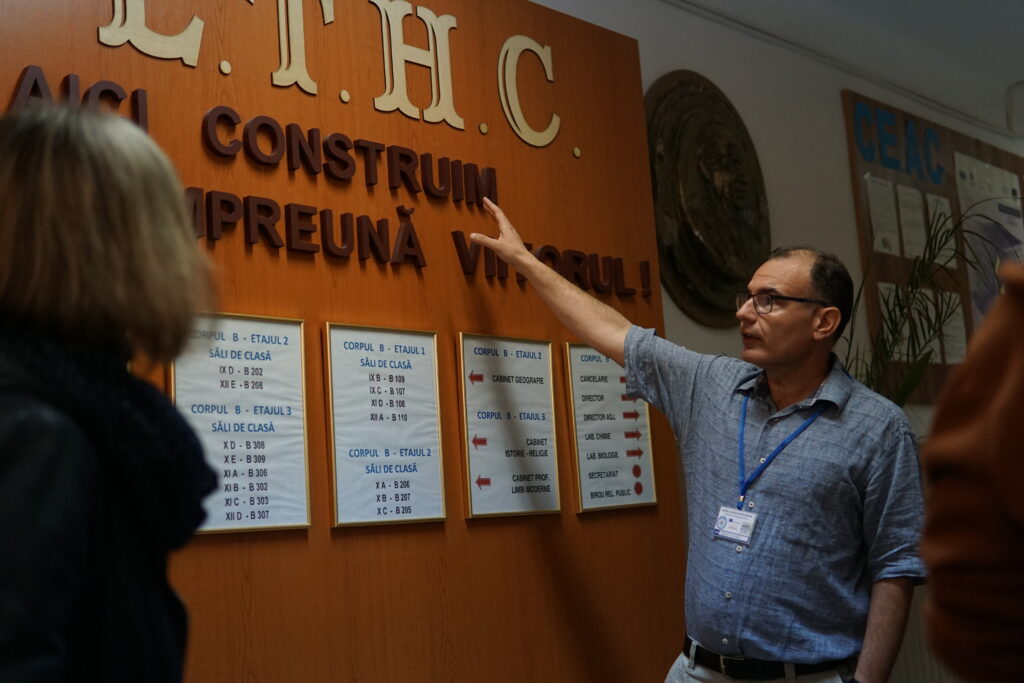 The next day we introduced important figures from the history of all the participating countries. We visited two museums. The first one had historically handmade vessels, plates, carpets, and other crafts from the past. The other dealt with ethnography, archaeology, and natural history. Then the history teacher told us about communism.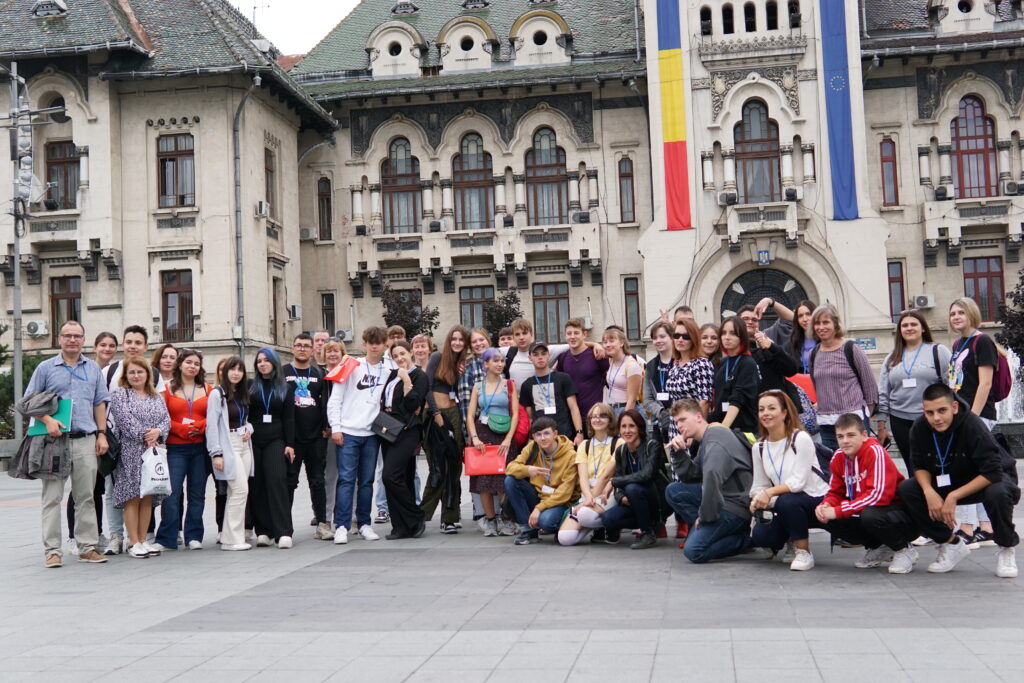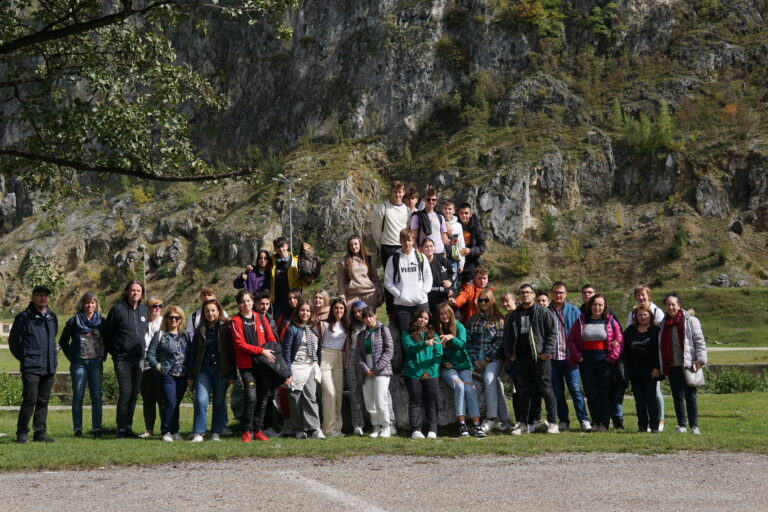 On Wednesday we had a day trip. We toured the salt caves in Baia De Fier. In Horez we went to a pottery workshop and bought souvenirs. A little further on, we visited a women's convent.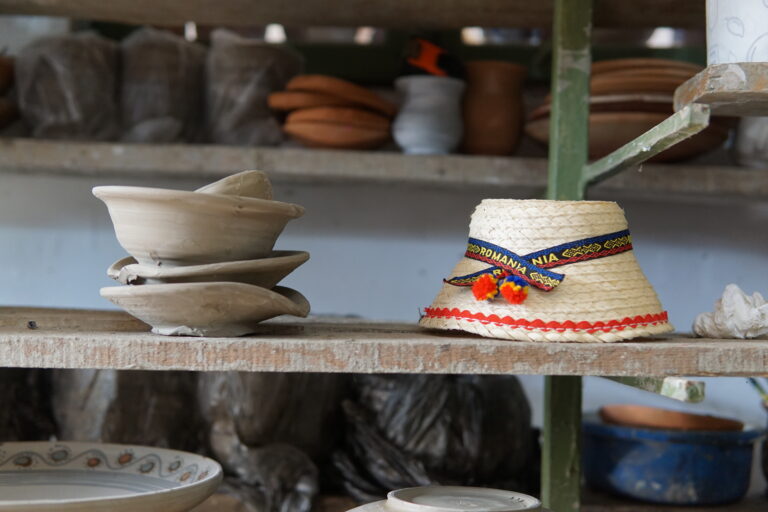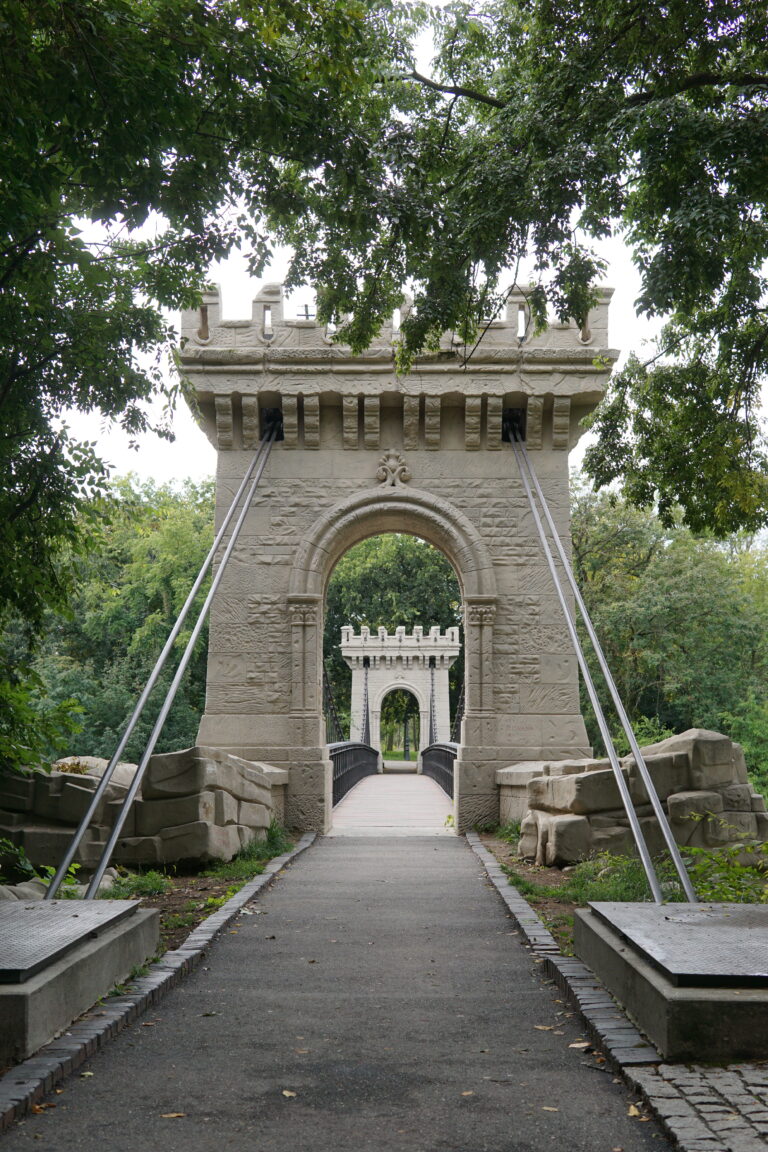 On Thursday we were at Nicolae Romanescu Park, the largest park in Eastern Europe. We saw bears, lions, ostrich, monkeys, and other animals. At school, we were shown a film about communism in Romania. In the afternoon we returned to the park and saw the botanical part of the park. In the evening we fried potato pancakes with our hosts.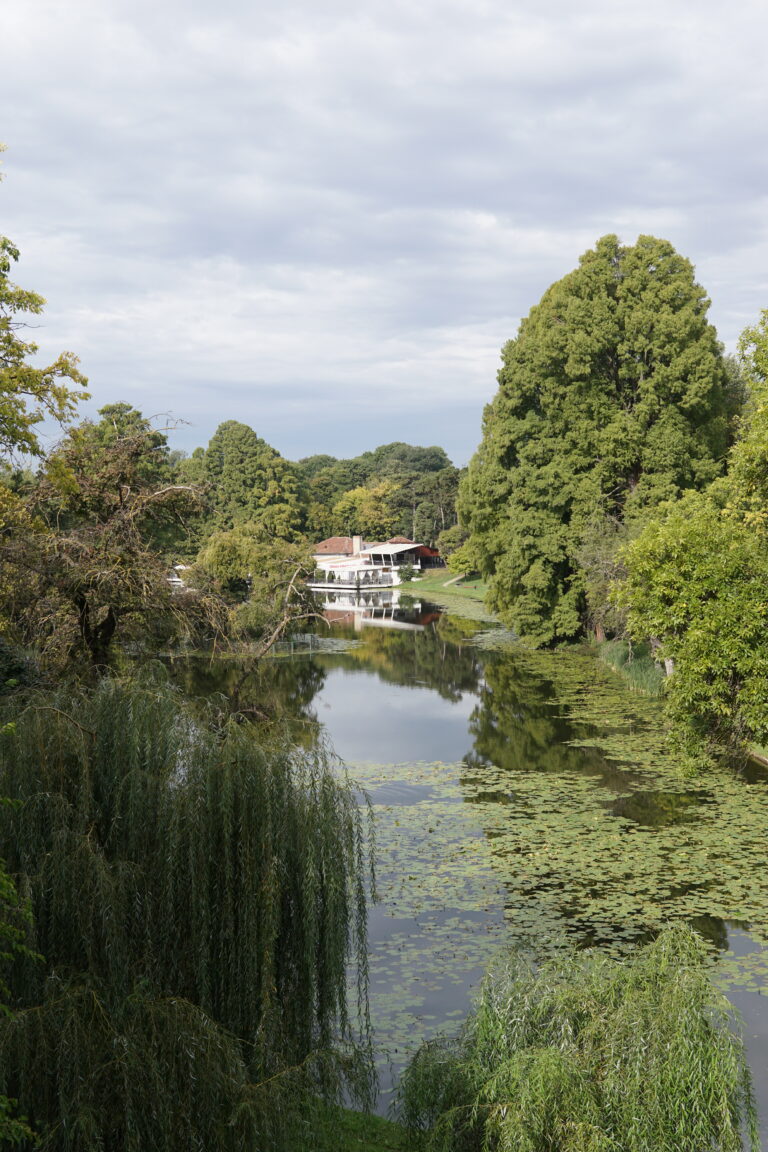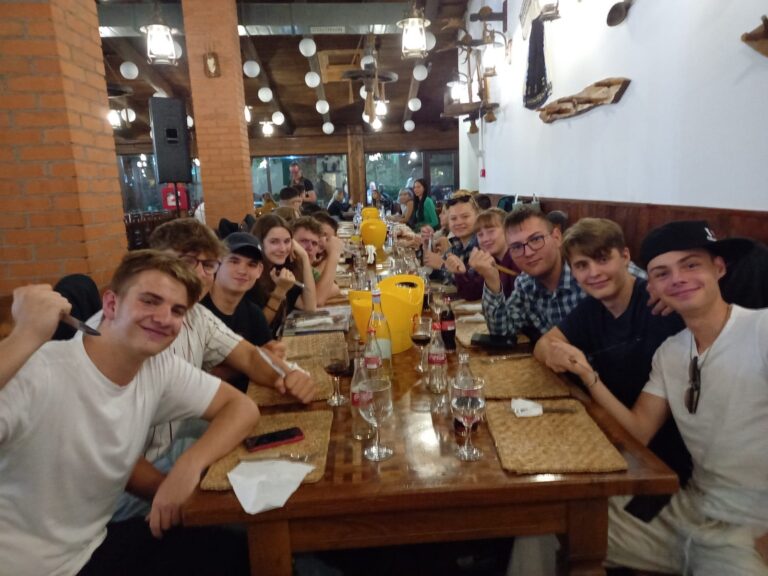 On the last day, we tasted traditional food. We ended the week with a dinner together in a restaurant.